Ammon has discovered the play kitchen in the basement. Since food is his favorite thing in the whole world, the kitchen and its stash of play food has blown his mind. He busies himself toting food all around the house, setting up various tables to eat, excitedly exclaiming over all the different types of play food on the table, and instructing others to partake with him.
Here he set up a place for "Mare," (Ammon's nickname for Mary).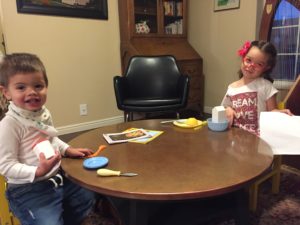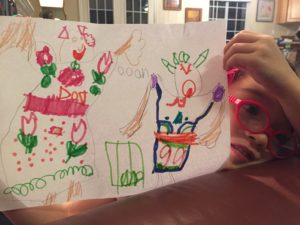 Here is a close up of cute Clarissa. She is a very good fourth baby and lets her brother and sisters take up most of my attention, I am so sorry to say. I wish I spent more time stimulating her with books, pictures, and conversation, but I suppose she gets some stimulation–amusement, even???–from her siblings.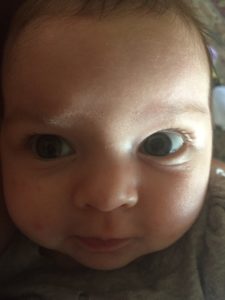 Also, the kids had a dance party in the evening: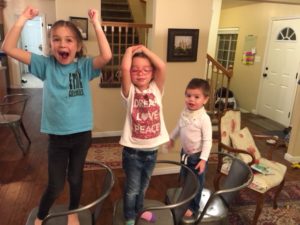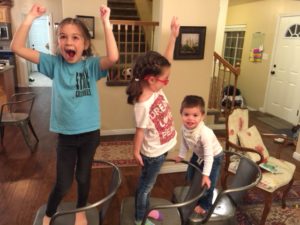 Finally, yesterday Mary scraped her foot galloping on her pretend horse from her piano lesson to the car. She asked Nana, the Band-Aid queen, for a band-aid.  It was a hard decision because there were so many choices!