On Saturday Abe and I held to our 5am wake up and did Insanity before starting the day. We love working out together, and on Saturday it is really nice because there's not the same mad rush afterward to get ready for the day.
We did still sort of hustle though because we wanted to be at the zoo when it opened. Every time Mary finishes one hundred repetitions of one of her pieces, we take a field trip. She actually filled out her one hundred chart for Mary Had a Little Lamb a couple weeks ago, but we were all too sick to take a field trip. Yesterday was the first day that we could, and I was so glad because it was such a beautiful day for an outing.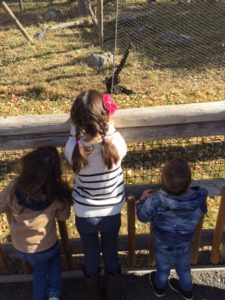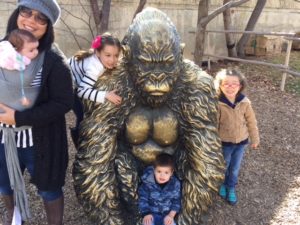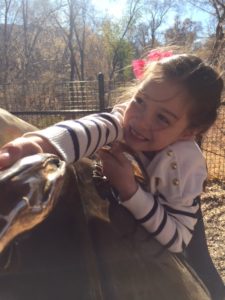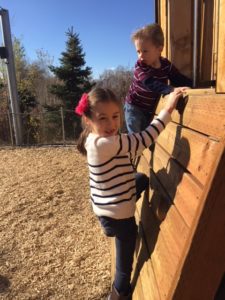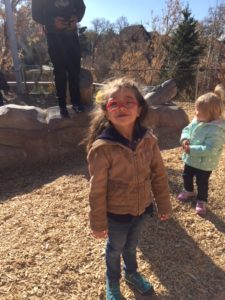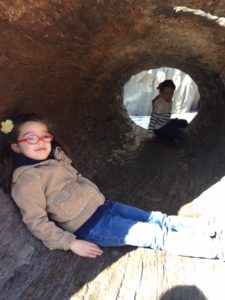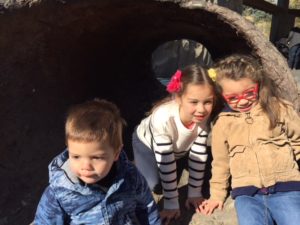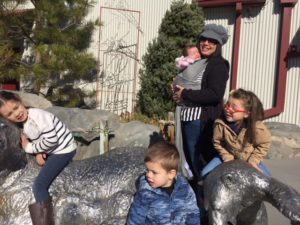 After the zoo, we stopped at Trader Joe's and stocked up before racing back to Salt Lake to get some material from Jo-Ann's and drop Mary off at a birthday party.
While Mary was at her birthday party, I whipped out a circle skirt for Lydia. Monday is Fifties Day when kids dress up from the Fifties, so I thought a circle skirt would be cute. Sadly, I bought the wrong color thread and so all of my mistakes showed through on the waistband. The petticoat I made for underneath was made of practically invisible tulle, and so I sewed practically blind and ended up with a petticoat with no elasticity in the waistband. Just as despair set in, I realized Lydia had a fifties style dress in her closet!!! Hallelujah.
As soon as I finished the petticoat, the babysitter arrived and Abe and I headed out with Clarissa to a sushi-making class with our neighbors. There is a fabulous Asian market that our neighbor Josh has been telling us about for a long time, but we've never gone. Finally we went last night to the market for the class, and I was so glad to discover it. It's a gem and I would have totally missed it had we not gone for the class. It's practically hidden from the street.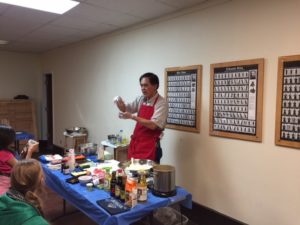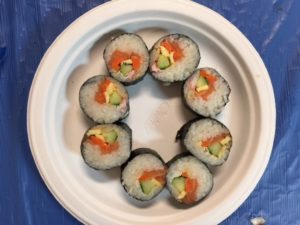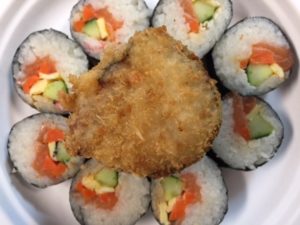 After the sushi class, Abe, Clarissa and I headed to Harmon's for a late night grocery run. We wanted to prepare from the German dinner on Sunday. Since we are used to going to bed between 8pm and 9:30pm these days, the 10:30pm bedtime on Saturday felt like midnight. We slept in two hours the next morning until the kids got up after 7am.