In the morning we powered through the girls' practice before Abe took Lydia to BYU for a tour of its harp library. Sadly, there was some sort of parade going on that blocked the entrance to where he needed to go, so after driving around for half an hour, he gave up and brought her home.
We spent the rest of the morning and early afternoon cleaning. Clarissa hung out on the bed while we (mostly Abe) folded piles of laundry.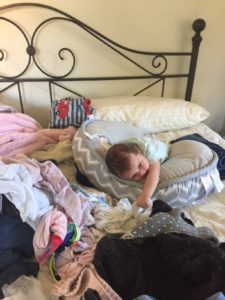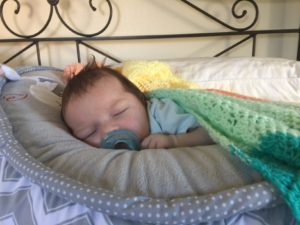 At 3pm we decided to take the kids up to Squaw Peak for a leaf hunt hike. We hustled to finish our chores and were on our way an hour and a half later.
We had the most wonderful hike! We had more daylight and gorgeous weather, so we walked a lot more than we did yesterday. The kids were so, so happy. Ammon, who usually cries at even imaginary boo-boos, fell a lot because he was walking so fast, and he only cried once the entire hike. He was in his element. I spent most of the hike near him while the girls hurried ahead and Abe and Clarissa brought up the rear.