On Sunday the kids had their Primary program, so Tom and Suzanne came down to see them perform in church. The girls did great! Lydia very sincerely annunciated every.single.syllable in each song, and Mary charmed everyone with her red glasses and clear speaking.
After church we had a German dinner. Lydia is taking German in school and is in love with all things German, and I have been promising her a German dinner for ages. While I cooked, Tom and Suzanne helped the girls make gingerbread–baked in Germany!–turkey centerpieces.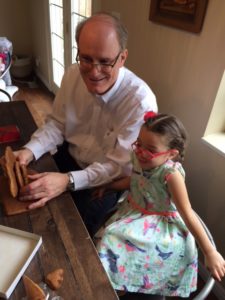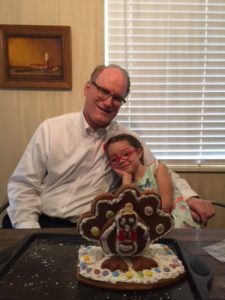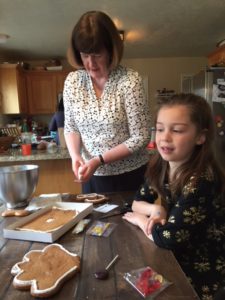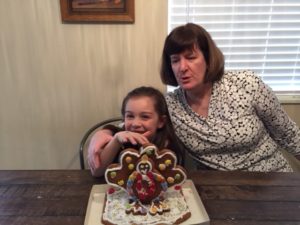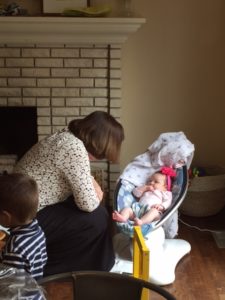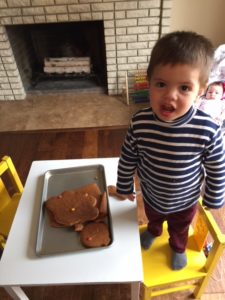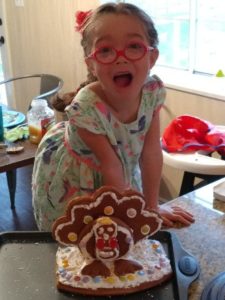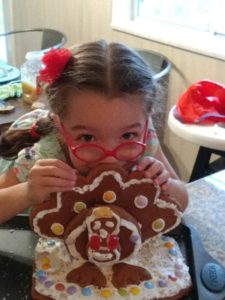 We had braised red cabbage with apples, potato pancakes with sour cream and applesauce,  mustard aspic (so much better than it sounds), rye bread, chicken bratwurst, regular bratwurst, tofurkey bratwurst,  and Rittersport chocolate for dessert.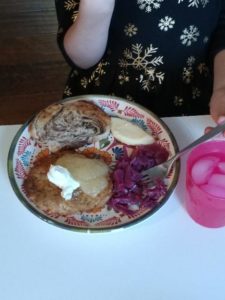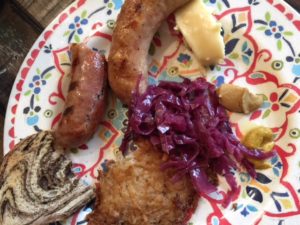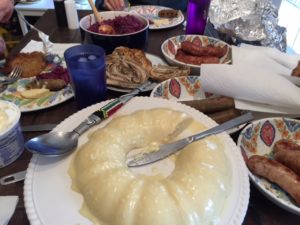 After it was all over I went to bed at 7:30pm. Lydia and Abe stayed up later. Lydia is plugging through The Little Princess, which is way above her reading level but we love her for trying. She read for an hour while Abe prayed and studied scriptures. Lydia told me in the morning that after Abe finished his scriptures and prayers, he let Lydia eat some late night ice cream with him before bed. He is such a good dad.